Your animals need our feed
Animal feed throughout the Great West
ALICOOP manufactures compound feeds, offers its feeding programs and animal nutrition expertise in Poitou Charentes, Limousin and neighbouring departments to balance the rations of your animal husbandry and meet their nutritional needs in partnership with your regional cooperatives.
Our feeds for dairy cows, beef cattle, goats, sheep, poultry, quarry, rabbits, horses and pigs are here to help you manage the feed programs of your farms.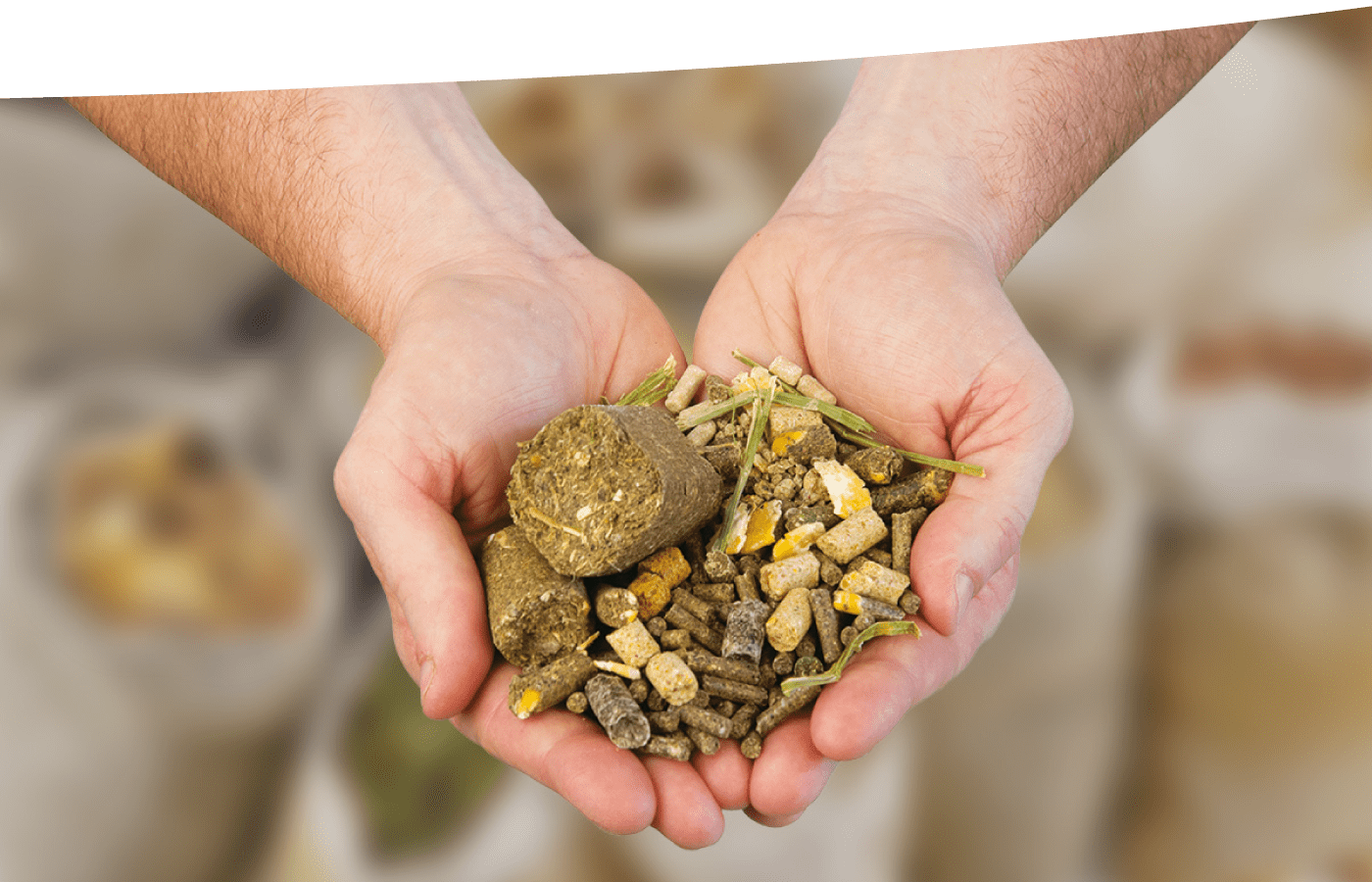 More than
0 tons
of manufactured feed

ALICOOP at the heart of Animal feed for your animal production
Between the granite rocks emerging from the plains and groves of the north Deux-Sèvres and the limestone walls of the south, the successive agricultural crises of the 19th century forged this spirit of cooperation from which are mutual and dairy and agricultural cooperatives.
ALICOOP was born in 1988, in Pamproux (79), from the desire of these cooperatives to combine their resources to build a competitive animal feed subsidiary; then joined by the other cooperatives of Poitou-Charentes and Limousin, they were able to federate in ALICOOP for the interest of the husbandry and contribute to the development of the regional agricultural heritage.
Accompanying the successive evolutions that have marked our agricultural landscape, ALICOOP has gone from producing 35,000 tons in the first year to nearly 340,000 tons produced today.
From the creation of new granules to ISO 14001 certifications and the Good Practices Guide (GBP), from the non-GMO approach to the opening of new markets, the ALICOOP Group deploys an innovation strategy that generates efficiency and competitiveness.
With its efficient factories, transparency in the composition of its feed, and attachment to its regional roots, the Group works to promote quality animal feed.
Innovation
Expertise
Naturality
Animal welfare